A Special MT4 Indicator Arrives...
helping forex traders to pick tops and bottoms like no other. After great endeavour, introducing the amazing:
FOREX REVERSAL INDICATOR
WANT A NON REPAINT FOREX INDICATOR - WITH BUY AND SELL ARROWS, AIDING YOU WHEN THE MARKET WILL CHANGE DIRECTION?
WELL NOW IS YOUR CHANCE TO ACQUIRE A MT4 INDICATOR WHICH DOES EXACTLY THAT.
If you've been involved in forex trading for any length of time, you'll know that there have been countless systems and strategies which aim to predict trend reversals, advising you to follow a certain candlestick pattern based on pure price action, such as the engulfing, doji, or hammer, or a piece of technical analysis, with a multitude of forex indicators attached to your chart. And in reality, there's no doubt there's great benefit in classic reversal methods and techniques whether it be the harmonics, (gartley / butterfly), or other wave theories like Elliot, Wolf and Hurst Cycles, or Andrew's Pitchfork, or trend line bounces, using support and resistance, double tops & bottoms, plus Fibonacci retracements / projections, not to mention using overbought / oversold Stochastic, CCI, RSI and many many more indicators. As you can imagine, things can get rather complicated! Often a lot of discretion is involved, whatever type of trading you're involved in, e.g. short term scalping or day trading, or longer term swing trading and position trading.
This is where the FOREX REVERSAL Indicator comes in - offering you clear cut, non repainting entries, with buy and sell arrows, right on your chart.
WOULD YOU LIKE TO POSSESS THIS?
We're not kidding here, these are the kind of amazing buy and sell forex signals you will see on your chart. And let's get one major point out of the way - the issue of repainting. Do these arrows repaint? No, absolutely not. The arrows you will see on your chart shall never ever repaint. This is truly "no repaint".
The thing is, quite a few arrow based MT4 indicators, after producing a buy / sell signal, will change location or completely disappear, which quite frankly is disgraceful behaviour from merchants trying to fool innocent traders (often basing their indicators on the infamous Zig Zag). So let us be extremely clear here. OURS DON'T REPAINT. Exclusively for Metatrader 4, the "FOREX REVERSAL" indicator will draw arrows at the close of the candle, and those arrows will ALWAYS remain there. Note - this is an indicator, not an EA or automated robot.
HOW DOES THE INDICATOR WORK?
Combining a number of classic reversal patterns, in addition to our own proprietary method, we've created an indicator which manages to pick trend reversal with virtually unparalleled accuracy. Our stringent algorithm means you won't be getting false signals every other hour; rather you'll receive fewer yet super accurate arrows, with an average of one signal a week (on the M1 timeframe), thus you can be confident that the Forex Reversal Indicator is presenting you with excellent entry signals, which no other arrow based indicator can currently match, nor do we think anything will ever beat it.
MAIN FEATURES OF OUR INDICATOR
SUPER ACCURATE, NO NONSENSE, CLEAR CUT ARROWS
Have you ever obtained an indicator, claiming it to be the one to deliver you buy and sell arrows, without many false signals? Often what happens is, you attach it to your Metatrader chart, and hope to start following the indicator's alerts in order to make some pips, except, after a few hours (or few days at most) of forward testing or live trading, you realise the indicator is quite frankly, terrible, with backtesting giving a false impression due to their repainting. Useless.
This is why we set out on a mission. Maybe it was too brave of a mission from the outset, but we're glad we undertook it, because ultimately - our goal has been reached, with the creation of the all incredible FOREX REVERSAL indicator, which aims to end the constant search for new traders seeking a truly professional non repaint forex indicator for predicting tops and bottoms in the currency markets.
PICK TOPS AND BOTTOMS ON 28 CURRENCY PAIRS
Every trader knows the saying, "The trend is your friend." To us, that just doesn't suffice, and we expand upon that... so remember "the trend is your friend - until the bend!" The FOREX REVERSAL jumps upon this saying with laser like precision for 28 forex pairs! Namely the EURUSD, USDCHF, GBPUSD, USDJPY, EURJPY, EURAUD, CADJPY, NZDUSD, AUDNZD, AUDJPY, NZDJPY, GBPJPY, USDCAD, AUDUSD, EURGBP, EURCHF, GBPCHF, GBPAUD, EURCAD, CHFJPY, AUDCAD, EURNZD, NZDCHF, NZDCAD, AUDCHF, GBPCAD, CADCHF, GBPNZD, for the M1 timeframe.
"GLOBAL" FEATURE : SIGNALS FROM JUST ONE CHART
Isn't it annoying to have to attach an indicator to every single chart in order to receive the alerts? Well, that's not a problem with the FOREX REVERSAL. The new "Global Alerts" function allows you to receive EVERY alert by just attaching the indicator to ANY chart! This essentially means, if for example, you have the indicator attached to just the USD/JPY chart, and the FOREX REVERSAL generates a signal on EUR/USD, then your USD/JPY chart will display the fact that EUR/USD has generated this signal. Then you can simply switch charts to see the arrow and trade in action! Bottom line, there's no need to have 28 or more charts open - 1 chart will provide you with every alert.


COMBINES CLASSIC AND PROPRIETARY METHODS
The FOREX REVERSAL is dedicated to helping currency traders identify what is probably the most difficult skill in FX trading, specifically - upcoming trend reversals and retraces, before they actually occur or just as they begin.

Remember, there are a multitude of trading systems out there to assist in such an endeavour, for example, divergences, harmonics pattern recognitions, volume spread analysis, the good old moving average, MACD, etc... The truth is, many of these ideologies have interesting concepts, not without merit - far from it, hence it would be a folly to totally ignore them. In fact, a combination of techniques is essentially what determines whether one has the threshold of confidence to enter a trade in the opposite direction, this is the strategy used in the Forex Reversal Indicator. Consequently, it doesn't now necessitate mastering everything out there. This is where the FOREX REVERSAL comes in, amalgamating many reversal patterns into a complete custom package, with the aim of assisting traders in detecting reversals, pullbacks and retracements.
SUPPORTS EMAIL ALERTS AND PUSH NOTIFICATIONS
A lot of traders have mentioned to me in previous system releases that they really wish I had integrated an auto email alert feature, whereby you are instantly alerted via email that a signal has been generated. Well, this has now been implemented into the FOREX REVERSAL. In addition, we have also implemented PUSH NOTIFICATIONS into the indicator, meaning, if you have a smartphone such as an iPhone or an Android, the FOREX REVERSAL will inform you of any trades, virtually immediately. No longer do you have to sit and stare at charts all day!
NON REPAINTING, NON MOVING, NON DISAPPEARING!
We've said it before and we'll say it again. The FOREX REVERSAL no repaint indicator delivers super accurate arrows, with a difference. Once the arrows appear, they STICK. No disappearing, no hiding, no moving, no repainting. What you see is what you get. Let us put it this way. If you place "FOREX REVERSAL" on your chart, you will see clear buy / sell arrows. The next day, will those arrows still be there? Of course. If you close MT4 and restart it, will those arrows still be there? Absolutely. Can you RELY upon those arrows to remain there in order to carry out your own personal technical analysis with the use of other indicators / systems of your preference? 100%!
"FREQUENTLY ASKED QUESTIONS"
Will Forex Reversal work on my broker?
Absolutely, as long as you're running the Metatrader 4 Platform.
Can I receive alerts on my iPhone or Android smartphone?
Indeed! Forex Reversal supports Push Notifications to Google Android and iOS based smartphones, including the Apple iPad tablet.
How many signals will I get with the Forex Reversal?
The indicator will usually generate an average of one signal per week, on the M1 timeframe (in total, across 28 currency pairs). Whilst this might not seem like a lot, and whilst we can't guarantee the frequency of trades or when they'll appear, it's important to note that it is the quality of the signals that's the most important factor. (Some weeks might give more signals, other weeks might not give any). There are already lots of other indicators out there offering dozens of arrows a day, but they just end up with a lot of false signals. With the very strict criteria implemented into Forex Reversal, it means you receive extremely high probability alerts which is actually what is essential. Note that the signals can occur at any time. Patience is required, and this will be rewarded with powerful signals, to which you can apply your own technical analysis.
What is the success rate of the indicator?
Whilst it's hard to put an exact figure on this, the Forex Reversal is to our knowledge, the best MT4 forex indicator out there for reversals, (no matter whether comparing it with free or for sale premium / custom indicators), providing the trader with entries which no other arrow based indicator can match. The entries are of consistently high quality, the trader simply needs to apply the exit method of their personal choice. Hence, the entry arrows, combined with decent technical analysis, will provide you with the reliability that traders worldwide have been seeking. Note however, we wouldn't recommend trading this powerful indicator with the forex news, remember, no indicator is perfect, yet with the Forex Reversal, the good trades outweigh the losing trades.
I have lots of different brokers, can I use this on all of them?
Your Forex Reversal license will work on ANY MT4 broker account of your choosing, (whether it be FXCM, Alpari, FXDD, MB Trading, Oanda, FXPro, FXOpen, etc...). Additionally, if you wish to change broker / account number, you can do so at any time, not a problem. We do suggest that you use an ECN broker, over using a dealing desk broker, due to a number of reasons, such as low spreads & commissions, speed of execution, and better support.
Exactly which currency pairs does the Forex Reversal support?
Specifically: EURUSD, USDCHF, GBPUSD, USDJPY, EURJPY, EURAUD, CADJPY, NZDUSD, AUDNZD, AUDJPY, NZDJPY, GBPJPY, USDCAD, AUDUSD, EURGBP, EURCHF, GBPCHF, GBPAUD, EURCAD, CHFJPY, AUDCAD, EURNZD, NZDCHF, NZDCAD, AUDCHF, GBPCAD, CADCHF, GBPNZD. The indicator only works for Forex trading, with forex brokers running MT4. It's not designed for anything else, such as commodities, stock or shares, or binary options (the latter is purely gambling anyway).
How about future updates to the software?
The Forex Reversal is already a very sophisticated piece of kit, and any updates / bug fixes to the software in the future shall be absolutely free to all our customers. Once our software is upgraded, you shall be notified within the application itself, with a link to the new update. It is imperative that you upgrade, since previous versions are not supported.
OUR REFUND POLICY
As mentioned above, the software focuses on quality of signals, (rather than quantity), thus we're very confident that the FOREX REVERSAL is the world's greatest arrow based reversal indicator for MT4. However, if, after 6 months of testing, you don't agree with us, and that there is a more accurate buy/sell arrow based reversal indicator out there for MT4 (on M1 timeframe), without repainting and lagging, then please show this to us, and we'll happily refund your money, thereby de-activating your Forex Reversal License (as long as you claim within a year's time). Again, to re-iterate, this is on the condition that you have forward tested the software for at least 6 months (whether in demo or live). Whilst six months may seem like a long time to test, it's imperative, because the indicator does not produce many signals, so it will naturally take a longer time to be in a position to pass judgement.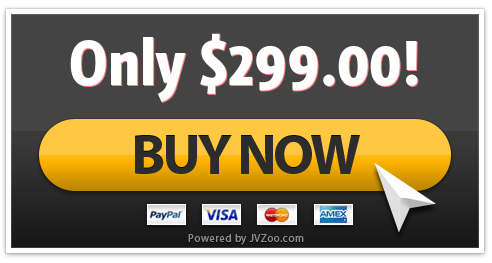 DOWNLOAD THE FOREX REVERSAL GUIDE, ENTER YOUR EMAIL BELOW...
We're giving you the opportunity to download the manual, so you can see how to actually use the indicator, should you wish to purchase it.
Questions?
If you have any query regarding the indicator, please don't hesitate to contact:
support [at] forexreversalindicator.com
---
TERMS AND CONDITIONS: Years of hard work have gone into producing what we believe is the best arrow based forex indicator, which we are making available to the public for the first time; please don't jeopardise this for the rest by engaging in any cracking activities. Your copy of the software shall be emailed to you within a few hours after purchase, along with installation and registration instructions. Each license is for one broker account. You can of course change brokers / account number, whenever you wish, simply let us know.
SYSTEM REQUIREMENTS: The FOREX REVERSAL is designed for Microsoft Windows platforms (XP, Vista, 7, 8, 10) and the Metatrader 4 charting package. It is preferable to have a dual core computer with at least 2GB of RAM. NOTE: Forex trading is difficult, and we make no claims that you'll become profitable by using the FOREX REVERSAL. It is a tool, use it as such. Past results are not a proof of future results. Note that the indicator is designed only for the M1 timeframe. We also advise traders to demo our software for the first few months.
SUPPORT: If you have any questions, please don't hesitate to ask: support@forexreversalindicator.com. We aim to respond within 1 business day.
REFUND POLICY: We believe the Forex Reversal is the best reversal indicator out there for the M1 timeframe. Frequency of trades depends on market conditions, but on average there is around 4 trades per month, based upon our testing over a period of over 12 months (although we can't guarantee the frequency/timing of trades of course). However, the accuracy is consistent, and thus, if, after forward testing the Forex Reversal for at least six months (whether on demo or on live), you believe it doesn't match these claims across the 28 specified currency pairs, please provide us with a more accurate arrow based reversal indicator for MT4, on the M1 timeframe, and we will honour a complete refund, as long as you claim within a year's time.
---